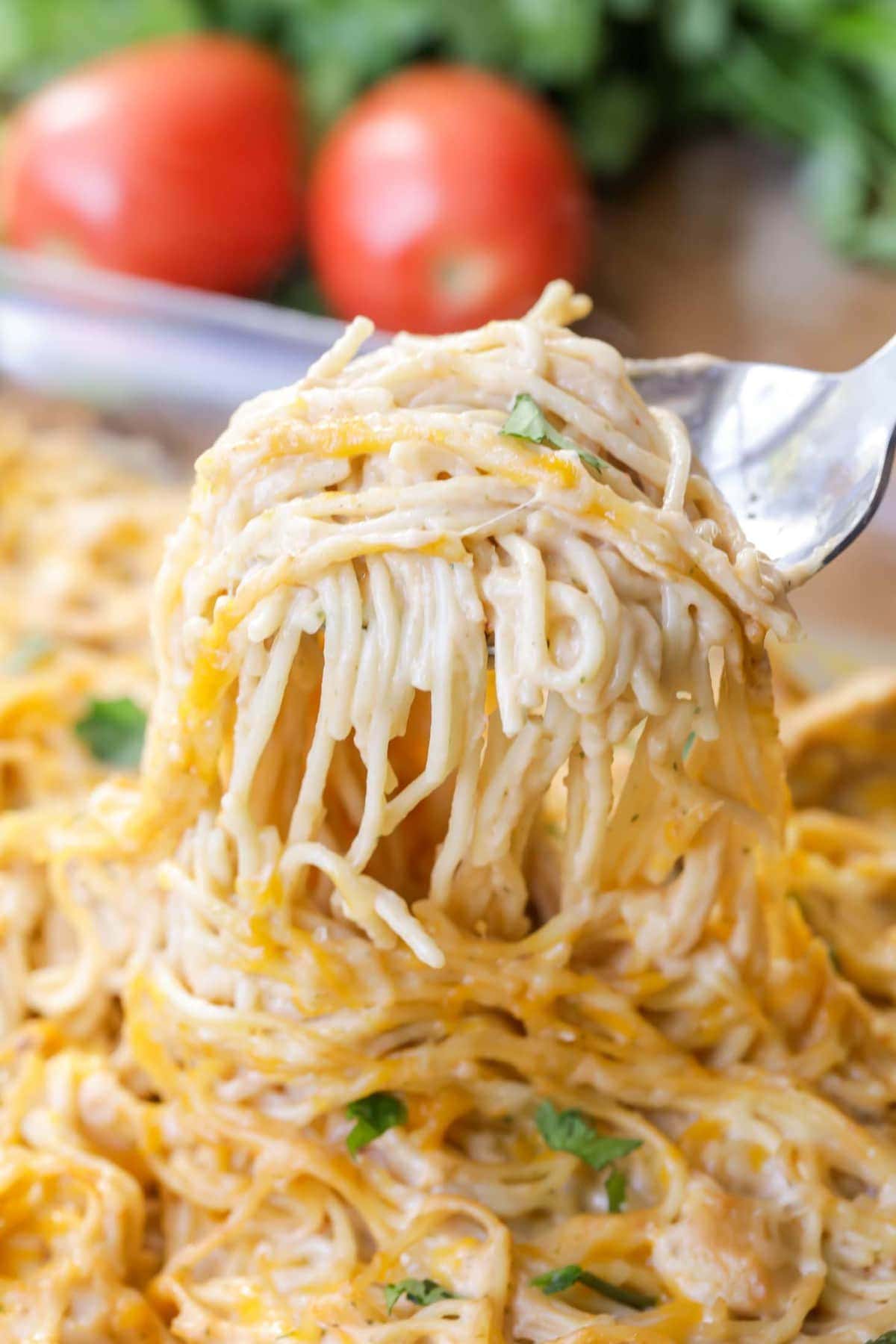 Cook the spaghetti
until it is al dente
Make the cream sauce and cook until thick and bubbly. Add in the cheeses (remember to remove the sauce from the heat before adding the cheese).
Stir in the pasta, chicken and tomatoes and place in a greased casserole dish.
Top with more cheese and bake until bubbly!
Allow your baked chicken spaghetti
to rest for five minutes to firm up.
Short Cut Chicken Spaghetti
Sauce
Short on time? Make a Short Cut Chicken Spaghetti
Recipe! Try it with canned cream of mushroom soup, and a can or two of Rotel tomatoes instead! It will still be tasty and satisfying. Be sure to buy the rotel without lime added!
Here's a quick and easy shortcut sauce for chicken spaghetti
Sautee peppers and onions.


Add in one can of cream of mushroom soup and 3/4 pound diced processed cheese (like Velveeta). Heat until melted and creamy.


Season with onion and garlic powders and pepper (the Velveeta and soup have plenty of salt already, so you may not need to add any.)


Continue as directed in the recipe.